Cindy Bighorse is a 26 year resident of Saginaw, Texas. She moved to the EMS-ISD area in 1987 and then to the city of Saginaw proper in 1991 mainly because of the fine reputation of the city schools. "It is important as much then as it is today for everyone in Saginaw to have the opportunity for a quality education" says Cindy.

Cindy's fondness for the city of Saginaw is also rooted in the many friends and associates she has in the city. "Even though neighbors come and go, we still maintain contact with most of them." With her many friends and neighbors has come her continued involvement to promote the City of Saginaw.

Cindy has served on the City Council Beautification Advisory Committee, contributed to the Saginaw Library Boosters, participated in the Elkins, Highlands, and Boswell PTAs, and currently serves as Secretary of the Eagle Mountain Saginaw Rotary Club.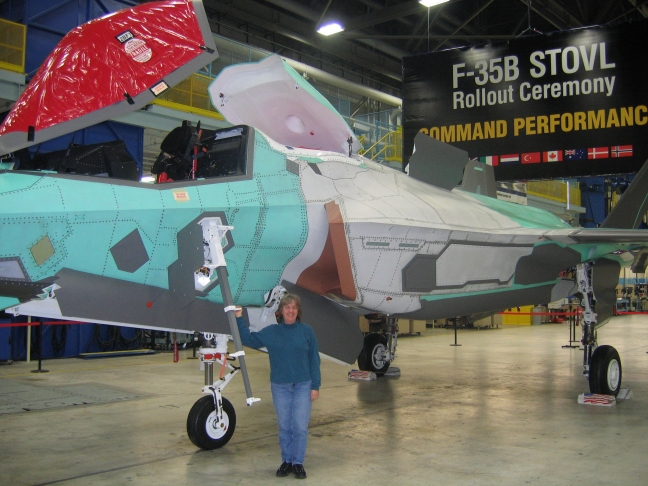 Cindy started her career in civil engineering with Dunlap and Associates in Killeen, Texas. After that she moved into designing electrical wiring systems for military vehicles for Lockheed Martin.
During her last years at Lockheed, she tracked the manufacture of the electrical harnesses for aeronautical defense systems. It was her job as a Manufacturing Engineer to find rapid, cost effective, and viable solutions to wiring problems.
Cindy is the consummate manager with experience to maintain multiple projects, keep them on schedule, and within budget. Her desire for the City Council to have fiscal responsibility and transparency makes her the ideal candidate for the Saginaw City Council Place 5, Saginaw, Texas.

"Although the financial remuneration to serve on the City Council is minimal, the reward of serving our neighbors and friends is invaluable" says Cindy. "Ordinary citizens must rise to the occasion and help address the challenges where we live."

Cindy believes that one of the biggest challenges for Saginaw are economic hurdles. "While the city of Lake Worth has exploded in recent years with various businesses, restaurants, and stores, Saginaw's attraction to similar commerce has been minimal."

Cindy says "The city of Saginaw must do more to foster the Shop Saginaw campaign, help existing businesses, and work to attract new ones to our area."


She also believes that while the railroad is one of the hallmarks of the Saginaw community, the railroad tracks that parallel Saginaw Main Street have stymied both residential and commercial development.

"Everyone knows what a challenge it is to cross the railroad tracks. Sometimes it is easier to go around the tracks by going into Fort Worth, crossing the tracks via Loop 820, and coming back up into Saginaw on Blue Mound Road. Diagonally from the southeast corner to the north west corner of our city, the tracks literally cut our town in half and impede commercial growth in our city."

She believes Saginaw must continue to develop north and eastward, but also continue to develop bridge and road infrastructure to help unite the eastern and western halves of the city together.

At the same time, Cindy believes the City Council must also meet other needs of its Saginaw citizens. Some of Cindy's priorities and improvements include:

* Advocate the Saginaw Community Link
* Support the EMS Trailblazers Special Olympics
* Promote financial responsibility of city expenditures
* Meet the needs of Saginaw First Responders
* Encourage fair and conservative public education
* Work to strengthen our wholesome family community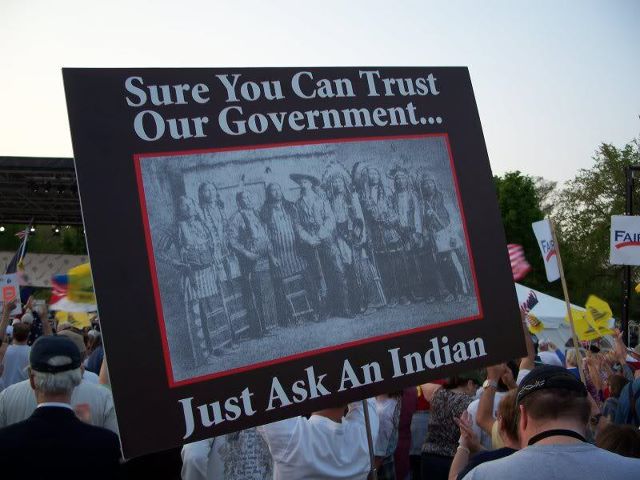 Many have commented on Cindy's use of her unique campaign spider logo. Some have asked, "Is that an Indian symbol of some sort?" With a name like Bighorse, the answer to that question should be readily apparent. Indeed Cindy is half Native American and the Osage Spider is a traditional symbol of her Osage tribe.

"While my mother was from Louisiana and is as Cajun as one can get, my father was a Osage Indian from our reservation in Pawhuska, Oklahoma. What a combination!"

Her husband former Conservative Republican US Congressional Candidate Bruce Chadwick puts it in another way, "Some mornings it is Maybelline and other mornings it is war paint!"

Kidding aside, Cindy has had the privilege over the past decade to become reacquainted with the Bighorse clan and cultural heritage of the Osage nation. "My Osage heritage also puts me in a much better position to understand the needs and challenges of minorities."
Cindy's Osage name, Hu-Tha-Da-Win translates to Woman Looking at the Eagle. This name is particular only to First Daughters, and a first daughter's role in the family is that of Peace Keeper.

Cindy believes Saginaw must continue to be a place where families want to raise their children and watch their grandchildren grow. At the same time the Saginaw City Council must have a strategy for economic development and provide the incentives to attract new families to the area..